Skip to: page content | site navigation
Croft Cottages
Self-catering Cottage Accommodation in Gilsland, near Hadrian's Wall, Northumberland, North East England
The world's most rated ice scraper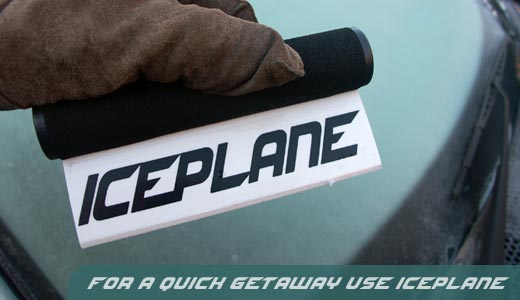 A unique new double-bladed car icescraper
Easily shift the hard stuff this winter!
A new innovation in Car Ice Scrapers. Designed to shift the real hard stuff.

Twin 130mm blades set at the optimum angle for maximum penetration of ice. Softgrip handle above blades for comfort and ease of use. (See The Principle)

Durable all in one skeleton creating a robust tool and allowing transference of maximum pressure from handle to blades.

Successful and efficient removal of ICE and Frost.

Tested down to -25'c.

A 'MUST HAVE' Winter accessory.


UK Patent No. GB2475935 2nd November 2011
US Patent No. US 8,756,747 24th June 2014
PCT Publication Number WO2012/020216
European Patent Application No. 11761100.4
Canadian Patent Application No. 2805707
Japanese Patent Application No. 2013-523658
Korean Patent Application No. 2013-7005397
For a quick getaway use ICEPLANE!